Lick Library Guitar Tabs, Tab Books, Tablature Sheet Music, Videos, DVDs, Lessons
*FREE BOOK - "Jazz Guitar Chords & Arpeggio Patterns" by Stacy McKee (with 1st order)*
Click Here to See Our Huge Inventory of
Lick Library Guitar DVD Lessons!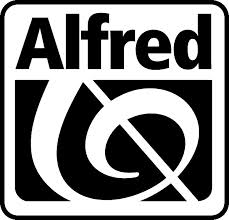 Lick Library is a guitar company based in England that produces some of the finest guitar instruction DVD courses in the world today! Whether you want to learn how to play jazz, blues, country, rock, metal, shred, or acoustic guitar Lick Library has guitar instruction DVDs to get you to where you want to go - quickly! Their guitar DVDs feature excellent teachers and exciting material for the advancing guitarist.

Playing the guitar is a lot of fun! If you do not currently understand ways to play it's fairly simple to find out and you could get a Lick Library guitar instruction DVD from Chord Melody Guitar Music to help you get going. If you are new to the instrument, play-along Lick Library guitar DVDs or CDs are an excellent way to introduce your own self to playing.

For people that already have some experience there is always more to know. Whether you want to understand a couple of new guitar chords or learn ways to play intricate melodies there is a large selection of Lick Library guitar books and DVDs awaiting you. We offer all sorts of guitar tab books, instruction courses, and various other products to help the budding guitarist advance him or herself.
Visit the Featured Guitar DVDs Of The Week web link for sale prices. Anything could be reduced from guitar tab books with tracks from your favored artists to educational DVDs for enhancing your guitar style. Given that the collections change on a regular basis, make sure you return frequently to see out if something you want is on sale!
If you desire to get started right away you can easily download a DVD from our Media On Demand. The download is a DVD-quality video of the product that you wish to see and you may begin watching it in mere minutes. Best of all, you can never lose these downloads since your Chord Melody Guitar Music Player App tracks what you have actually purchased from our site and will easily permit you to refresh your owned products from any kind of computer.
We additionally collaborate with Sheet Music Direct and can help you acquire instantaneous accessibility to downloadable guitar tabs and also DVDs. This means that you could be playing your preferred tune on guitar in only the few minutes it takes to purchase and download the tab. Print it out to take with you or store it on your tablet computer, laptop computer, or mobile phone for easy electronic convenience.
Lick Library guitar method books and guitar instruction DVDs from Chord Melody Guitar Music are a risk-free means to know how to play the guitar. Chord Melody Guitar Music has actually been in business for greater than 30 years and is a Better Business Bureau A + Rated Company. Our customers are more than happy with our services! If you prefer not to look on the internet we can be reached via fax, telephone, or mail order as well.
Whether you are new to playing the guitar or an old hand that just needs new guitar tabs, Chord Melody Guitar Music is a terrific place to discover competitively priced products for playing the guitar. We sell every thing from guitar courses for beginners to guitar tabs for the skilled guitarist and we back it all up with our 30-Day Money Back Guarantee. Visit our website today to check out the sales or discover a piece of music you've been wanting to perform for ages!